GRACIOUS AND LOVING GOD, LET YOUR SPIRIT BE WITH US TODAY. HEAR OUR PRAYERS, AND INCREASE IN US THE WILL TO FOLLOW YOUR SON JESUS. HELP US TO DRAW ON THE RESOURCES OF OUR FAITH AS WE USE THE OPPORTUNITIES OF OUR DEMOCRACY TO SHAPE A SOCIETY MORE RESPECTFUL OF THE LIFE, DIGNITY, AND RIGHTS OF THE HUMAN PERSON, ESPECIALLY THE POOR AND VULNERABLE. WE ASK THIS THROUGH JESUS CHRIST, YOUR SON, WHO LIVES AND REIGNS WITH YOU IN THE UNITY OF THE HOLY SPIRIT, ONE GOD FOREVER AND EVER. AMEN.
We at St. Vincent's Wish Everyone a Safe 4th of July.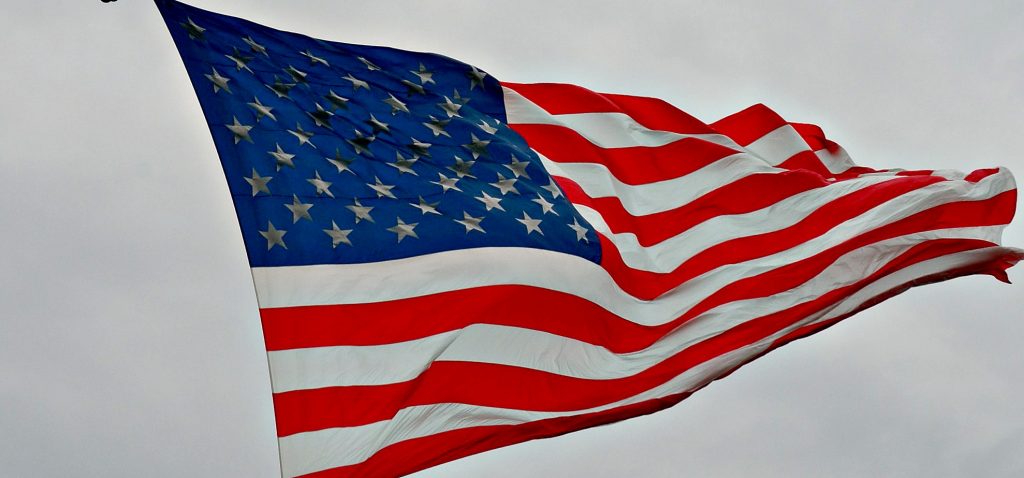 —————————————————————————————————————————————
June 20, 2021
Dear Fellow Parishioners,
A couple of days ago, the pastors of the diocese received a letter from the bishop regarding changes in COVID-19 protocols in the local churches as a result of new guidelines from Sacramento on June 15th.
While the changes require further study, I am able to share what we know now. But before getting into particulars, a few introductory remarks:
We have all seen repeated news accounts of disputes over mask-wearing and distancing requirements, with everyone demanding their "rights." Our approach should be completely different from this, not one of asserting "rights," but of anticipating one another in charity and common sense, and erring on the side of caution so as to make SV maximally safe and available to as many people as possible. While the threat COVID-19 seems to be diminishing, the process of the virus mutating into new and more contagious forms will likely continue for some time, with periodic updating of the vaccines.
1) The mask requirement will no longer be enforced for those who have been vaccinated. However, I would strongly recommend that as many people as possible continue to wear them, for an extra measure of safety for themselves and others. There are still some people who are unable to be vaccinated for medical reasons, or who have compromised immune systems for other reasons. It would be an act of charity to make them, and everybody, feel as safe as possible.
2) The blue tape will remain on every other pew until further notice. Our church is large enough to afford this extra degree of caution. The pews were built nearly 100 years ago for people much smaller than most people are today. If a standing person sits down immediately in front of someone already kneeling at the kneeler directly behind, they will find themselves nearly touching one another. Leaving an empty row between them makes sense, especially since we have the room to do so. This also reduces by half the number of pews that need sanitizing after masses.
3) The offering of the Precious Blood at communion is suspended until further notice. Again, remember that when receiving the Blessed Sacrament at Communion, we receive both Body and Blood even when we receive the consecrated host only.
4) I strongly encourage people to receive Communion in the hand. This has been the predominant practice of the Church for many years and, with proper preparation, can be done as reverently as any other method of reception. The obvious hygienic advantages need no further explanation.
5) For the time being, Holy Communion will be administered to those who wish to receive on the tongue only after all those who receive in the hand have done so. The reason for segregating the two methods of reception is hygienic, not theological. They may receive on the tongue at the communion rail on the "Mary side" only.
6) Holy Water will return to the marble fonts at the entrance of the church. The Holy Water dispenser will be returned to the vestibule for "self-service." For those who wish it, the clergy will be happy to bless water brought to the church in closed containers.
These are the main changes that will take effect immediately. I will discuss other, more subtle changes, in weeks ahead.

Blessings,
Fr. Bill Donahue
https://svdppetaluma.org/wp-content/uploads/2020/11/svdp_logo-2.png
0
0
SVDP
https://svdppetaluma.org/wp-content/uploads/2020/11/svdp_logo-2.png
SVDP
2021-06-18 14:48:14
2021-08-06 12:43:09
July 4, 2021